HOME >
Our Business >
Business plant Factory >
Artificial seedling cultivation system
Our Business | Business plant Factory
Artificial seedling cultivation system
Seedling cultivation system
Nutrient solution circulating seedling cultivation system
A non-circulating system is also available.
The nutrient solution circulating seedling cultivation system can be replaced with a bottom irrigation system if necessary.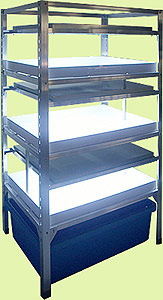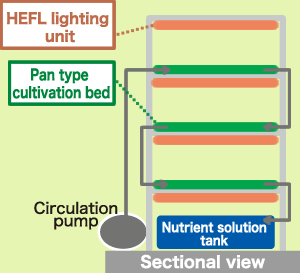 1.For the First time, we utilize the HEFL for seedling cultivation system.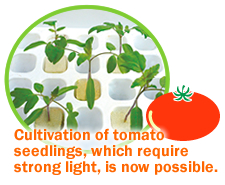 Comparison of HEFL and traditional fluorescent lamp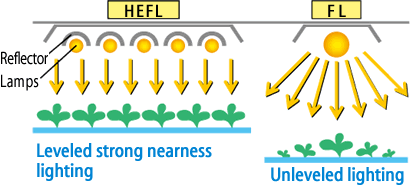 Relation between lighting distrance vs PPF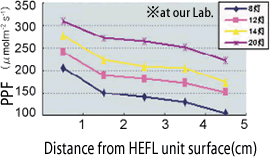 * Leaf vegetable require 150PPF,strawberry and tomto require 200PPF
2.You can control optical power.
More detail of vegetable factories utilizing HEFL[ PDF file ] >>
3.Anytime, healthy and quality seedling production
By delivering strong light evenly to the plants underneath, you can stably produce quality seedlings with thick stalks and uniformly colored leaves.
4.The Seedling cultivation --Not relying on flair and experience.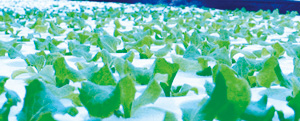 Sprout conditions can be standardized.
5.Artificial seedling cultivation system excellent in the cost performance using a used container
Our seedling cultivation system realizes high reproducibility by fixing up the condition of budding. It is the first step for 'Manufacturing of Agriculture'.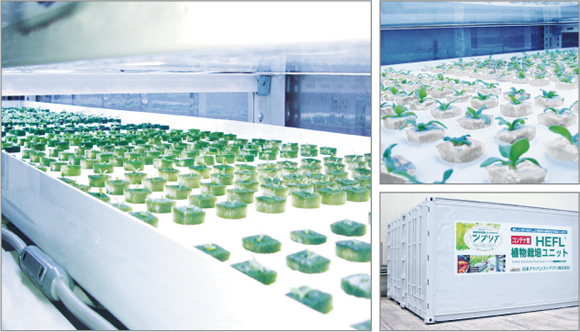 6.A compact seedling vegetable cultivation system
Compatible with both hydroponic and soil cultivation!
External size
(width x depth x height)
Approx. 1,300 x 850 x 2,450 (mm)
Culture shelf
3-shelf system
HEFL lighting unit
970 x 700 x 57 (mm) with 12 lamps
Cooling capacity
16 - 25 ℃
Power
100V
Automatic temperature adjustment feature
Available
Wattage range
Approx. 538 - 745 W (with dimming control)
* Specification may be changed without a preliminary announcement.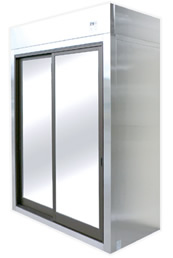 Our Business

Business plant Factory

Light source

System

What is "Tsuburina"?